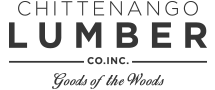 Marvin Signature Awnings
Marvin awning products are an ideal solution for many architectural styles, ranging from contemporary to traditional. Awning windows feature window sash attached to the frame by one or more hinges. Awning-style windows are hinged on the top of the frame and swing outward. With a multitude of styles and operations, the Marvin line has a solution to fit your next project.
To learn more about any of the styles below, visit our showroom or call us today.
Marvin Ultimate Awning
Marvin Ultimate Push Out Awning
Marvin Ultimate Replacement Awning
Marvin Ultimate Replacement Push Out Awning
Marvin Contemporary Awning
---
Scherzer struck out seven straight relating to the sixth and eighth and whirled off the mound after recording the final outs of the seventh and eighth. Using the ninth, He struck out few of pinch hitters
Gary Sanchez jersey cheap
, Cespedes to Duda, Before right fielder Curtis Granderson jumped out to Escobar
Robinson Cano Jersey cheap
. Scherzer hammered his right fist into his glvoe before being mobbed by teammates.. Prior to the surgery, Avalanche gm Joe Sakic noted Varlamov been dealing with groin and hip issues for some time now. He bundled, Further examination from our team doctors, It was found that the best road to recovery was surgery. Doing this action at this time ensures that Semyon will be fully healthy for the start of training camp. That was the largest statement of 25 under players in the history of the Mid Season Classic.Very past April, Roughly 40 percent more rookies took part in major league games than a year earlier. And not forget all the young stars(Bryant, Correa, Syndergaard, Et ing) Who spent all or associated with April in the minors,There was a changing of the guard, Said Eric sand pitching iron sand iron, The previous Bisons, Indians and Mariners manager and now player production advisor for the Blue Jays. "There is some exciting, Actually, Very talented everyone in the game, Whether they're young or in the their careers,Wedge found it ironic that a surge of fresh stars will come directly after Jeter's retirement, As if on order on baseball gods.